Posted by: Vinod on 03-12-2017 06:44
Type: Cancellation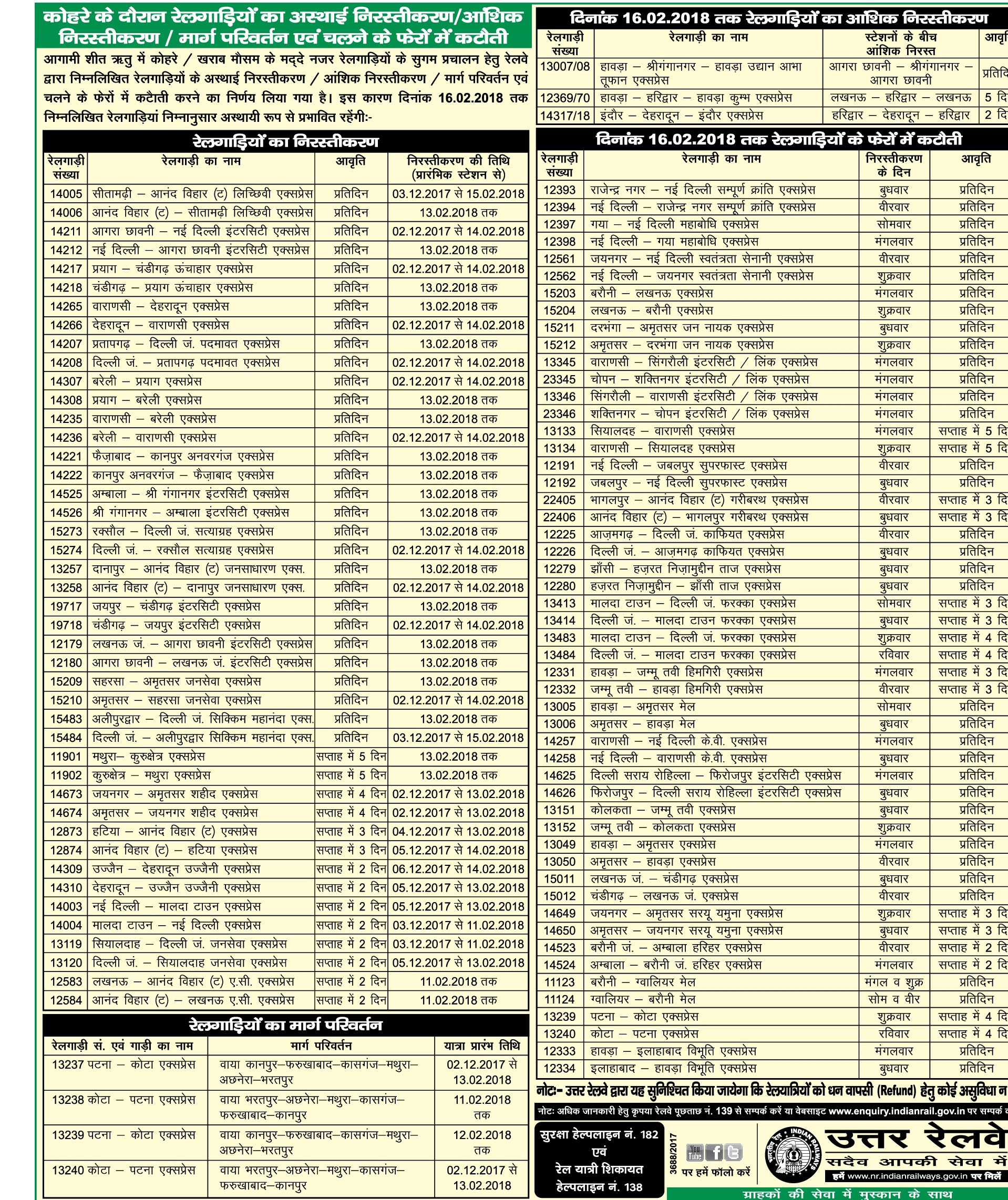 The advanced cancellation etc., is being done, so that, passengers may plan their journeys accordingly. In case of cancellation etc., full refund of fare will be given to the affected passengers. The passengers are advised to check the status of the train before undertaking their journey. The status of these trains will also be communicated to the passengers on their respective registered mobile numbers.
During the fog, the visibility becomes very low and trains have to run on a highly-restricted speed to ensure safety of the passengers which leads to considerable delays in the movement of trains.
The status of these trains will be monitored periodically keeping in view the intensity of fog and decisions to restore some of the trains may be taken, as and when operationally feasible.